As now all countries are banning or plan to ban plastic, people are searching for the best choice to replace the plastic, people start to use eco reusable velvet bag instead of a plastic bag; try to use a bamboo toothbrush instead of plastic toothbrush; try to use stainless steel tumbler instead of the single used plastic cup, and use eco drinking straws instead of plastic straws and so on.
All restaurants, coffee shops, Bars are looking for alternatives for Plastic straws. There are so many kinds of eco-drinking straws to replace plastic straws, such as silicone straws, wheat straws, glass straws, PLA straws, bamboo straws, paper straws, stainless steel metal straws. So which one is the best choice to replace the plastic straws?
And now we are going to analyze the advantages and disadvantages of all alternative straws for your reference:
Silicone Straws: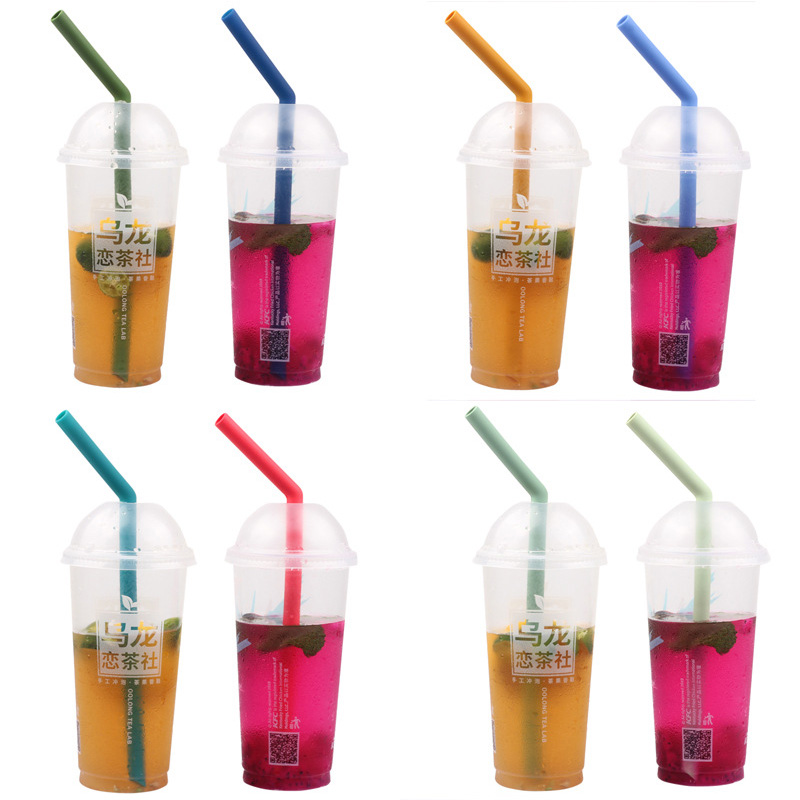 Advantage: another extremely durable material that can last for years. It's also dishwasher safe, doesn't change the taste of beverages, and can be used with both hot and cold beverages. Silicone is flexible and soft, meaning these straws don't pose a risk of injury. They also don't leak tiny particles into what you're drinking — something that metal and plastic straws tend to do when they're under heat. It's also great for kids who like to bite down on their straws. And it is so soft that it is safe for kids.
Disadvantages: Silicone isn't known as the most aesthetically pleasing of reusable straws. Make sure to clean them, as the silicone will mold if not cleaned very well. And as normally the silicone straws are colorful, you could not see the inside if it is clean or not. So you should pay more attention to the cleaning.
Wheat Straws: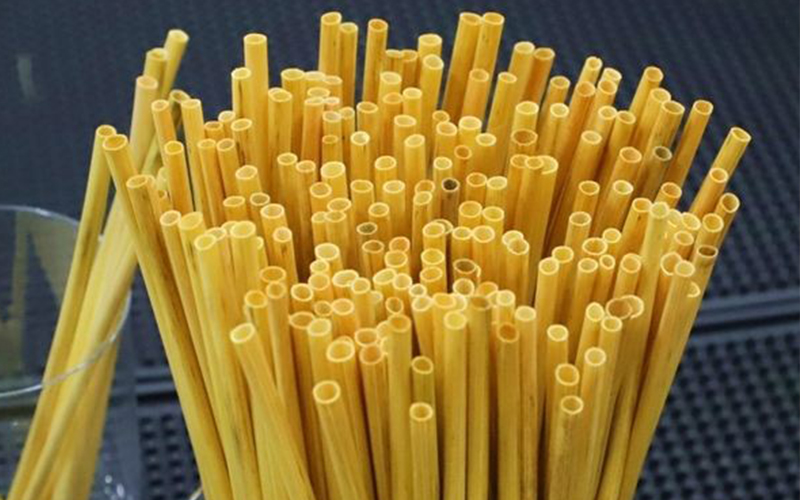 Advantages: Wheat straw is the stalk left over after wheat grains are harvested. Traditionally, it has been treated as a waste. In some countries, farmers burn it, contributing to air pollution and creating a public health hazard. However, these stalks still have value. We reclaim this material and use it to make our wheat straw products. They are 100% Natural eco products.
Disadvantage: Most disposable wheat straws on the market are bleached, it is not good to your health. So pay more attention when you find the wheat straws supplier. And wheat straws are easy to broken when you press the straws.
Glass straws: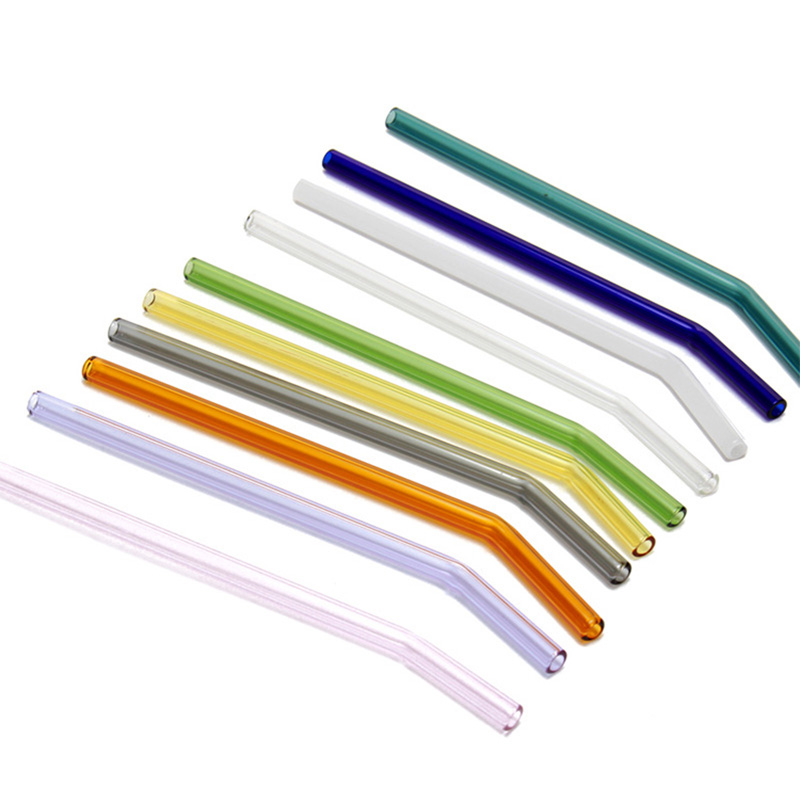 Advantages: Glass straw isn't as durable as other straw materials, because it's prone to breaking and cracking. and won't change the taste of your favorite beverages. Glass Drinking Straws offered in various styles and lengths for every type of beverage (hot and cold). Glass straws are clear, allowing for easy cleaning – and are dishwashers safe as well. They're also hypoallergenic, safe for people with sensitivities.
Disadvantages: They break easily – so they may not be the best option for children. Glass is also a conductor of hot and cold liquids. Glass straw is not able to withstand the severe temperature difference instantaneously, and it is easy to be broken by squeezing or bumping when carrying. If you do not pay attention, you may be injured, so you must remember to put it in a special box after use.
PLA Straws: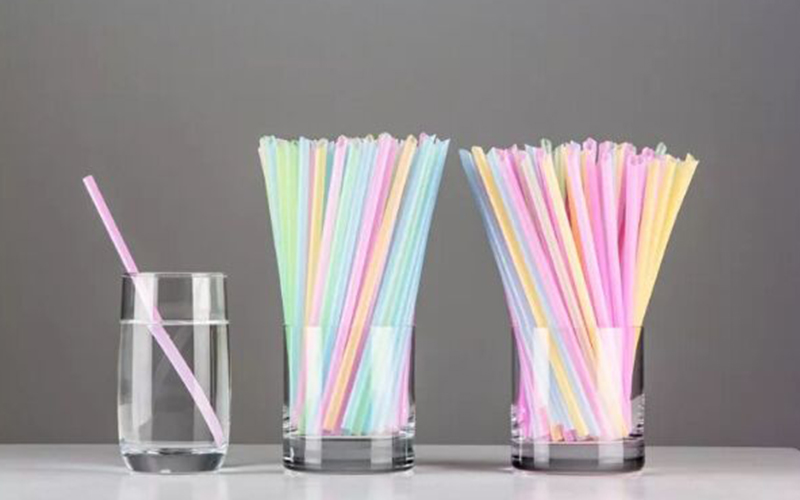 Advantages: Not only they are made from renewable plant-based materials but they also require 68% fewer fossil fuel resources to produce than traditional plastic and are commercially compostable to boot.  This makes them a more sustainable choice in comparison to their plastic counterparts.  They are also sturdy, hold well in drinks, and are perceived to be more hygienic as they are a single-use item.
Disadvantages: Some may consider the fact that these look & act like plastic straws as a benefit, but it might be just the opposite.  Clients won't know the difference between PLA and plastic straws, so no message of sustainability is being communicated to them.  Although we mentioned that PLA straws are commercially compostable, there's no control over what a client does with these straws once they are done using them.  PLA requires very specific conditions to break down fully.  If they are sent to landfill or if they end up in our oceans, they can be just as damaging as plastic straws.  Although having them commercially composted is an option, it should be noted that these facilities in South Africa are few and far between.
Bamboo Straws:
Advantages: Bamboo Straws are 100% natural durable material. Reusable Bamboo straws can sometimes give beverages an earthy flavor, though, and they're not dishwasher-safe. They work well for both hot and cold beverages. The straws are made from real whole bamboo stalks – nothing recompressed or processed. They are washable and reusable.
Disadvantages: These kinds of straws are the hardest of the straws to clean and can have a little bit of a chalky aftertaste. Also, the absorbent bamboo material can soften, warp, and crack if left soaking in the liquid for a long time.
Data showed, two of the most common straw alternatives — paper and metal — have drawn criticism from environmental experts such as Walker.  
Paper straws:
Advantages: Paper straw is one of the eco-friendly straws, and it can be printed with any design/ artwork, so you can choose any color you want. And it is also not expensive.
Disadvantage: They are using a lot of raw materials, and because of their single-use nature, do not lessen one's carbon footprint, Walker told USA TODAY. Because it isn't much better for the environment than plastic straws are. They are still a single-use waste item, similar to paper bags.
Metal Straws: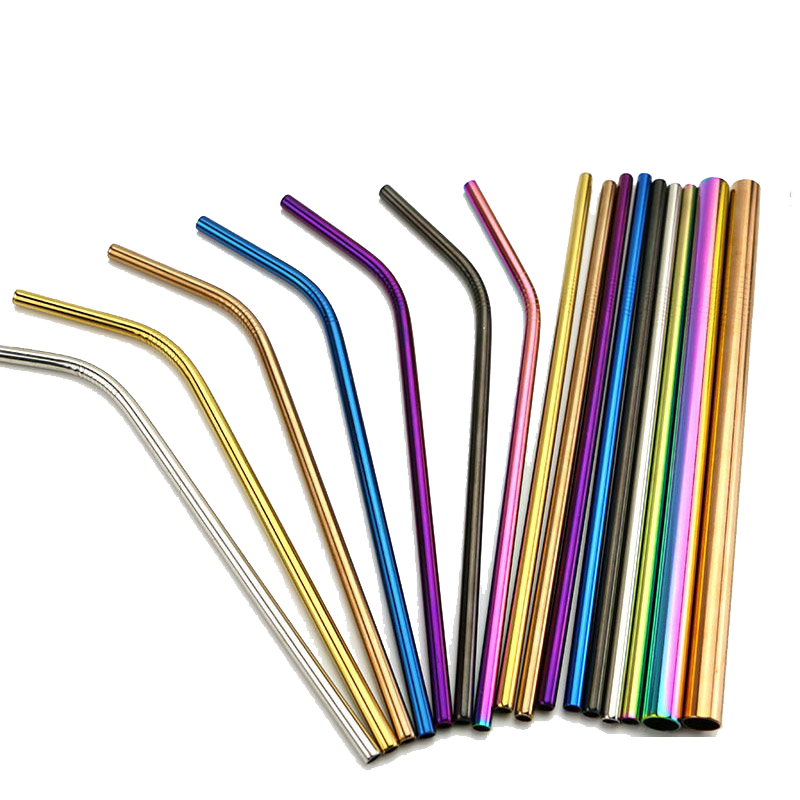 Advantages:
Easy to clean. Metal straws are very easy to clean with a cleaner brush. And it is dishwasher safe. So no matter you use it as personal at home or in coffee shops, restaurants, you can wash it with your other cutlery in the dishwasher. As all stainless steel metal straws are dishwasher safe.
Metal straws can be colorful with the highest quality PVD coating (PVD Vacuum Titanium Coating which is Vacuum ultrasonic plating) since it is the most durable and the hardest to scratch. The most popular colors for metal straws are Rainbow, Rose gold, Gold, Blue, Black, Purple, Copper, Gradient green, a total of 9 colors including the original stainless steel silver color. So can meet the customers' fashion requirements.
Not easy broken. Metal straws are made of food-grade 304/316 stainless steel, so it is hard and strong, so not easily broken like the glass straws, or bamboo straws, and not easy to change their shape.
Laser logo. We can provide all colored metal straws engraved with customers' logo: the silver straws can be laser with black and white colors, other colored straws can be laser with white logo. And it can accept all fonts and designs in the possible size.
Bent and straight. They come in many varieties, including curved, straight, and silicone capped.
Taste better when cold drinks. There's also evidence that metal straws make drinks taste better. People feel better when they drink cold drinks with metal straws, the smoothies and cocktails with metal straws are the best sellers than before. And people like the bubble tea with boba metal straws.
Easily packed and carried around. You can pack the metal straws in your pockets, jeans, or wallets, anywhere you want. And no worry about the broken metal straws.
Easy to be acceptable by customer. same as the stainless steel Spoon, fork, knife cutlery set. So metal straws are most popular in all alternatives straws.
Disadvantages: Metal Straws are easily conducted heat, making them possibly unpleasant to use with hot beverages. And the stainless steel metal straws supplier had found a solution, they provide the silicone tips to cover the metal straws mouth when you use for hot beverages.
So the metal straws are the best choice to replace the plastic straws in restaurants and bars. And for personal use, you can buy a suitable alternative straw according to your actual situation.
If you want to know more details about the stainless steel metal straws, you can read this:
What is the Best Stainless Steel Straws?
23 Important Items you Should Know About Best Metal Straws.
If you do not know where to buy the stainless steel straws, contact us now, we are a professional stainless steel straws factory from China. Read this and see what you can get from Alecostraws.
Professional Stainless Steel Straws from China
Second generation stainless steel straws: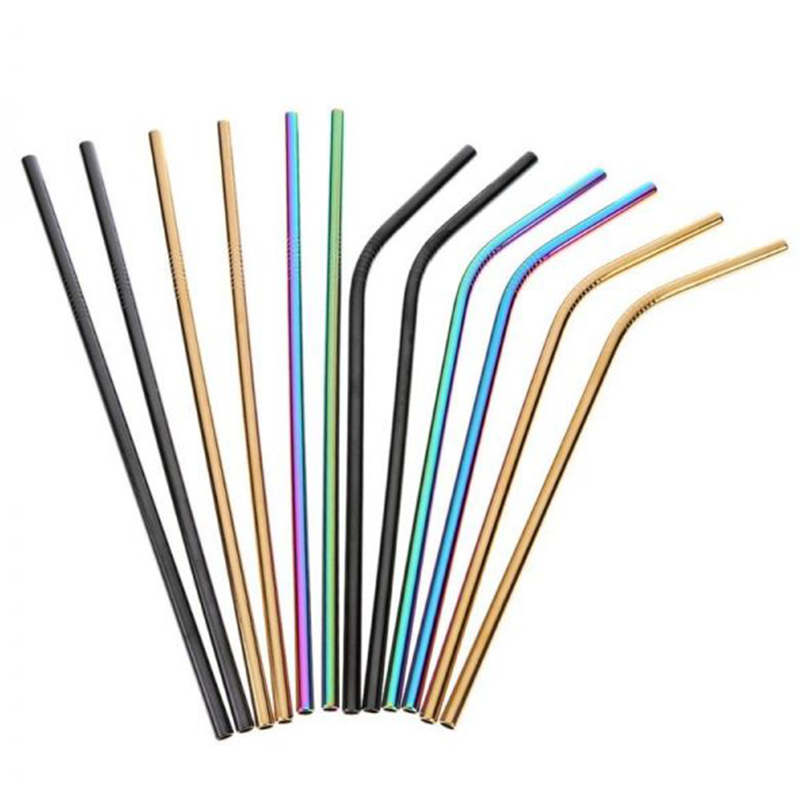 Third generation stainless steel straws:
Pattern textured stainless steel straws: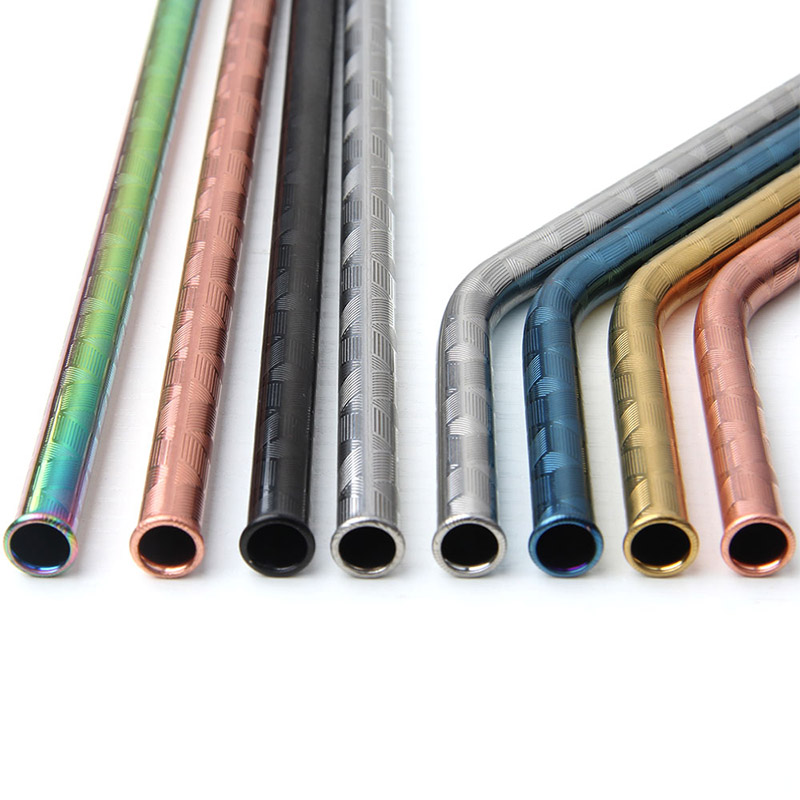 Please feel free to contact us if you need anything. Thanks for your time, Have a nice day!